News
January 30, 23
Riss Zanfei
'I Love You A Latte' Collection Just Dropped!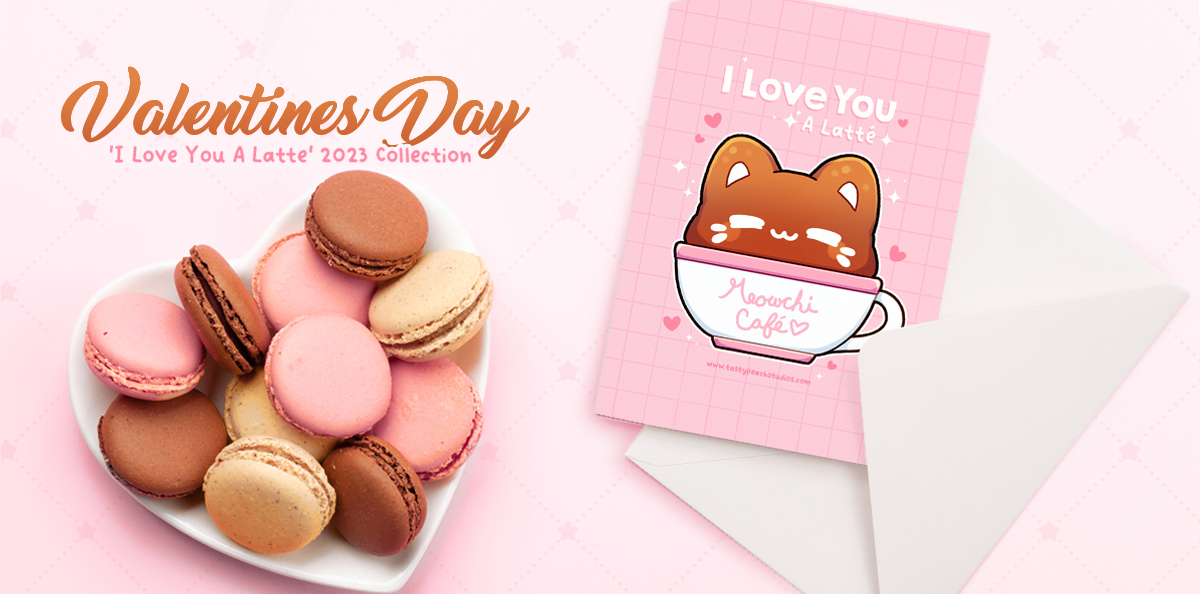 Can you believe it's almost the end of January already? I hope you had a fantastic Lunar New Year! Is it really chilly where you are? We've been bombarded with snow recently! I'm anxiously waiting for spring to arrive, with its bright pastels, deep-cleaning binges, and blooming flowers!

It seems as if February is just around the corner. Whenever I go to stores, I can't help but notice the shelves and shelves of candy, stuffed animals, and all things Red/White/Pink for miles! So I wanted to drop something SPECIAL for you!

Whether it's for a special day in celebration of love, or just to show your appreciation for a best friend, say hello to my 'I Love You A Latte' series!

Don't delay - make sure to get your order in fast if you want something special to arrive for Valentine's Day! All items are made-to-order and one-of-a-kind. Please note that all goods are sent out by third-party partners and not Tasty Peach directly. After February 14th, all these goodies will no longer be available, so don't let your heart break - get something incredible while it's still here!