News
January 02, 23
Riss Zanfei
Moving off Patreon to Ko-fi for NEW Monthly Pin Club!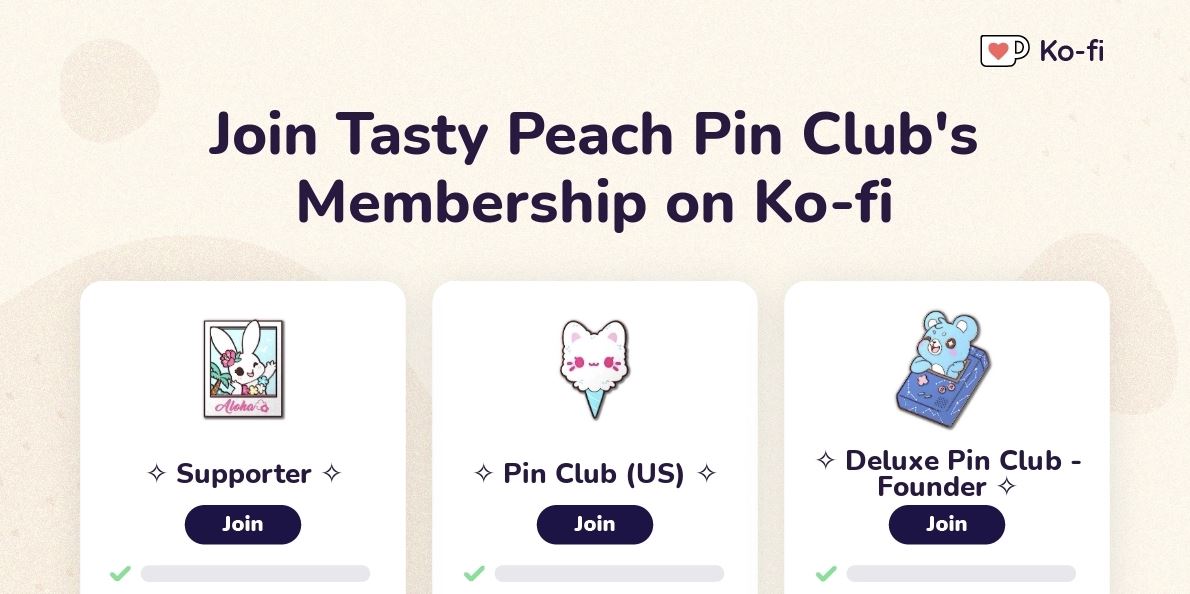 Hey Peaches!

As many of you on Patreon know already ( from my last month of notices ) I have shifted to using Ko-fi for my Pin Club starting in Jan 2023! Ko-fi is providing a more 'all in one' space for me to have my Pin Club, Secret Shop & special extras I have wanted to have for my club for years now!  

Why Ko-fi?

There are quite a few new benefits to using that system & starting fresh!

1. Platform Combination: I will not have to run a Ko-fi + Patreon + DeviantArt + Fanhouse to share all my fun updates! This will be so much better for my overall mental health and let me focus on what's most important, creating! 

2. Secret Shop: Ko-fi will allow me to keep the club a lot more exclusive! You'll be able to shop right from the Ko-fi Secret Shop for past months pins! These will be locked behind your existing membership and will be cycled to the public after 1 year.

3. Ease of Use: Ko-fi has become more and more the preferred space for artist as well as supporters of art. They are more artist friendly and offer a wider array in one easy to use space. I truly believe in this platform!

4. Redefining my Pin Club: Starting fresh in a new space will help me redefine what this pin club is. I want to have fun themes and characters and mashups, but I want to also have a way to explore ideas, restructure my content timeline to be more mental health friendly & offer more of a 'behind the scenes' look at my work like I use too.

5. Reopening Worldwide Options: I had to close off my pin club internationally due to a lot of shipping errors, issues and costs from COVID. I am happy to say that my new Deluxe tier will allow for worldwide shipping and special perks.

Thank you so much for reading and of course if you're interested in joining my new Monthly Pin Club, you can do so today!