News
August 19, 21
Kianna Collins
HAPPY 11TH ANNIVERSARY!!!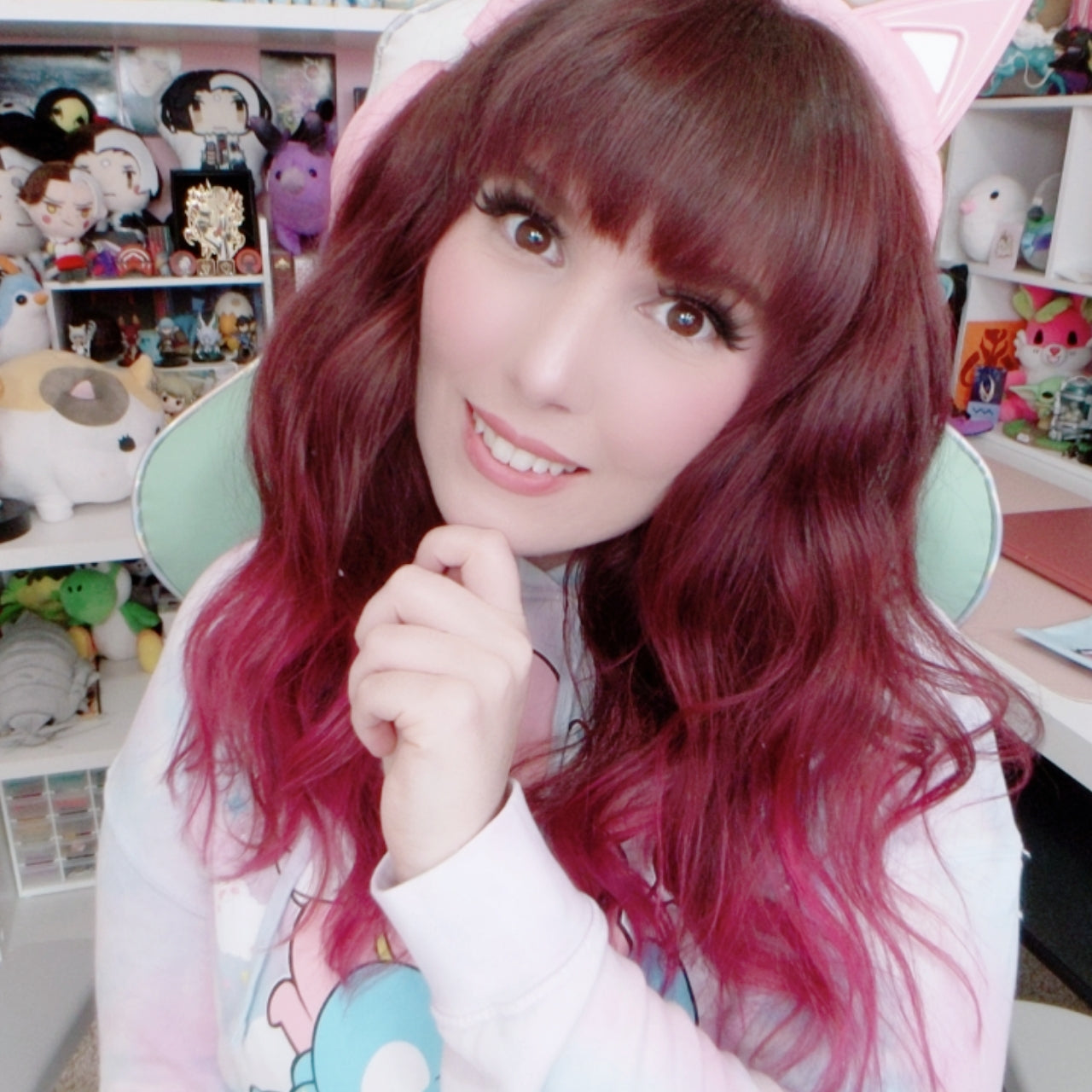 Hello lovely peaches!
Has it really been 11 years already? Things have been so crazy recently that it doesn't seem real! To start, we want to say thank you from the very bottom of our hearts for supporting us through all these years, but specifically through 2020, when the coronavirus hit the hardest. We went through a lot during those times, but it was thanks to our fans' tremendous support that we were able to continue thriving. Not just surviving, but thriving. And for that, we cannot thank you all enough.
To celebrate, Riss will be hosting a celebration stream on August 19th and the 21st, and she has so many things planned! And to start on August 19th, Riss wants to celebrate YOU! Riss will have a Kudoboard set up for her fans to send her well wishes, and she will spend some time sharing stories about what the brand means to others. During these two streams, she will be giving away merch that she has created for the anniversary! Have you seen the Glomp design? No? Well now you have! (insert photo of that here since lol) On August 19th, she will be giving away a pack of a tee, a signed Glomp print, and a signed Glomp enamel pin set! But this most certainly isn't the end of it, my dear peaches.
On August 21st, we will have a special guest joining us for some fun activities, such as, but not limited to: drawing their own versions of the Glomp art! I'm sure our guest is incredibly talented, and these drawings will be 100% accurate to the original! And since they will be so amazingly wonderful, Riss will be giving away a pack of the art that this guest created, signed, as well as a tee, pin set, and print of the Glomp design! All signed! That's so much signed stuff, so if you win it, you better have a nice place to put it! 
Joining us will be Ciarán Strange! He has voiced many characters, from Lorelei in Borderlands 3, to Sketchy in SK8 the Infinity!
"You may have heard him in promos as the foul-mouthed and under-caffeinated ​NPC Lorelei [​Borderlands 3​] or in various FUNimation simuldubs — but I.R.L. he's Ciarán Strange​, an eccentric LGBTQ+ voice actor, Twitch affiliate, mental health advocate, urban sci-fi author, and indie performing artist. At the tender age of seventeen, he left his family, friends, and little English fishing village behind in order to chase his dreams across the Atlantic!"
If you'd like to find out more about Ciarán, feel free to check out his website at the link above!
We hope you join us for this event, and we hope you have tons of fun! 
Much love,
Kianna