News
September 26, 22
Riss Zanfei
Self-Care Series of Goodies Drop TOMORROW!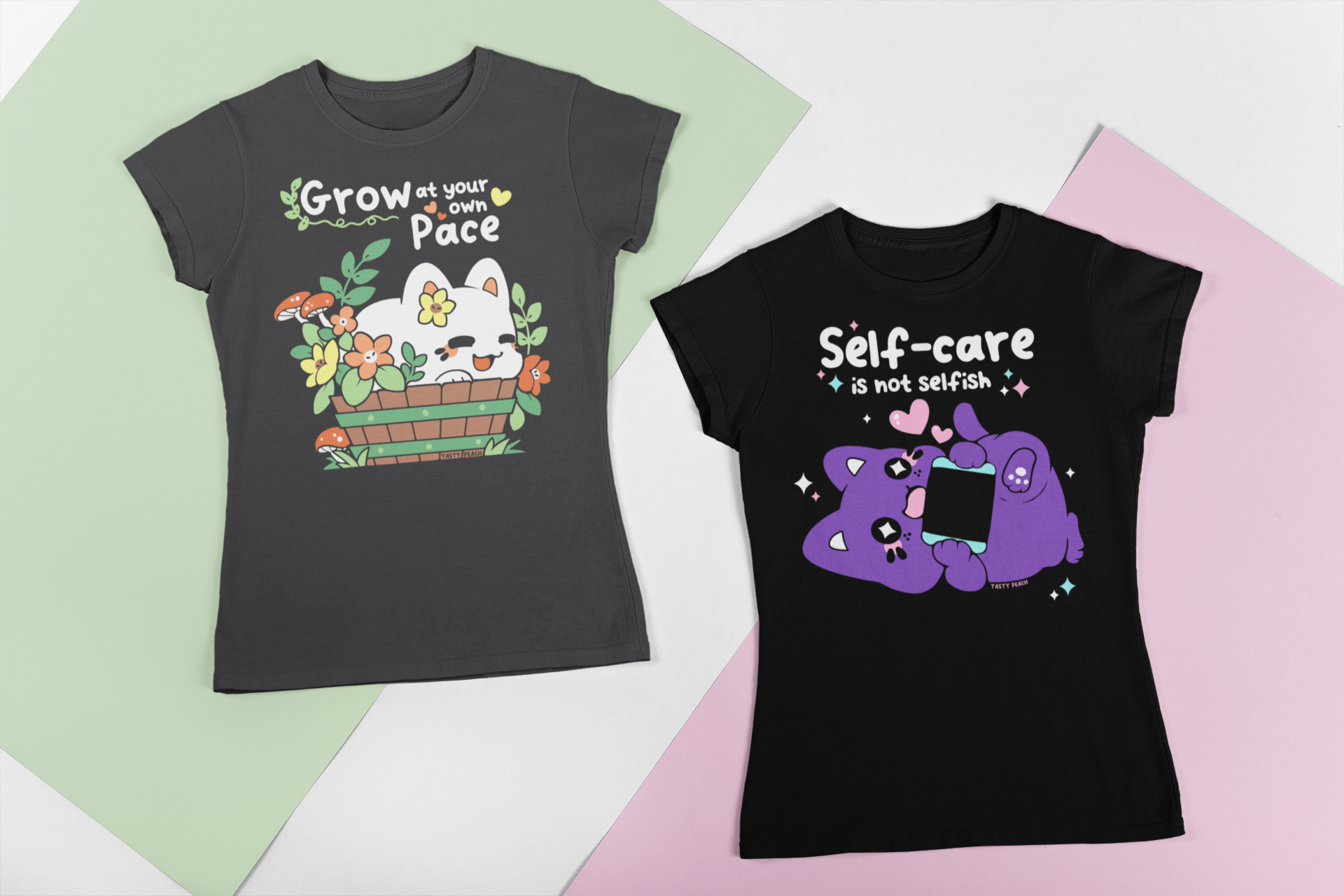 Hey Peaches!
Self-care can be a bit tough to do for ourselves, and these Meowchi want to help remind you of a few things! You're worth it & we hope these small reminders of kindness will resonate with you <3

'Self-care is not Selfish' - We all need some time to unplug, unwind & just exist. This Meowchi want's you to get your favorite game, book, or craft & do something for YOU! Maybe it's going outside and touching grass or spending time with someone that recharges you. Either way you deserve that space.

'Grow at your own Pace' - We all have things we want to do, or do better. We all fall into the trap of wanting to grow faster or be better -now- vs in time. This Meowchi wants to remind you that we're all unique and grow in our own way, and it's ok to take it at our own speed, and grow at our OWN pace and not everyone else's <3

We hope you'll enjoy the whole collection of good dropping tomorrow at 11AM CT/12PM ET on our website!