News
January 25, 22
Kianna Collins
7 Kawaii Makeup Looks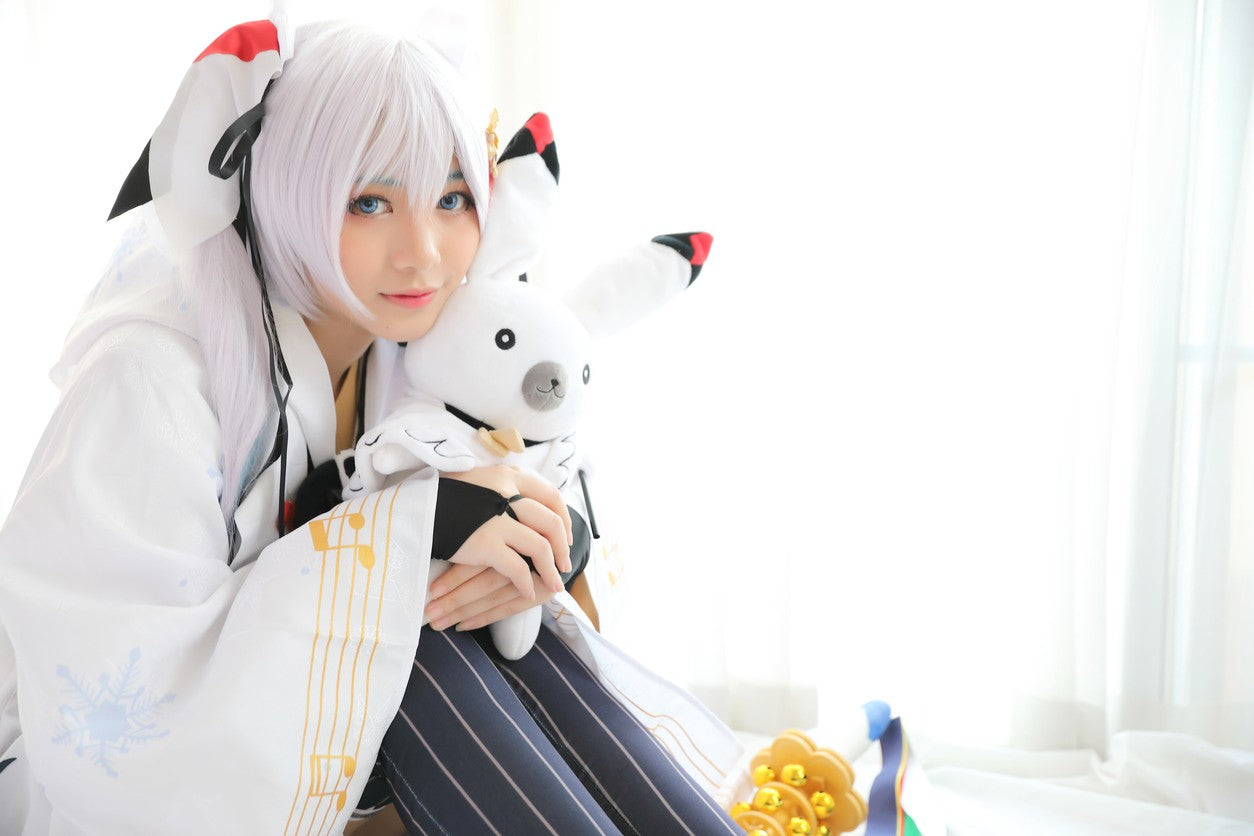 7 KAWAII MAKEUP LOOKS


You've probably seen your fair share of influencers on TikTok, Instagram, and other platforms showing off their epic kawaii looks. The term 'kawaii' translates to 'cute' and is often used in Japanese culture to portray a specific style. Kawaii fashion brings cuteness to another level using bright colors, fun characters, and whimsical elements designed to set your heart aflutter.
Kawaii makeup is anything but boring. Today, you'll discover a wide range of fashion genres that incorporate kawaii style, such as lolita, decora, and gyaru. Kawaii makeup is often characterized by glowing skin, glossy stained lips, dewy blush applied high on the cheeks, and super big, bright eyes. Of course, Japan is known for their incredible beauty products that help young girls pull off these spectacular makeup looks.
The good news is that you can replicate popular kawaii makeup looks using standard cosmetic products that are widely available. Check out these gorgeous and dramatic kawaii makeup looks to try at home!
1. Kawaii Anime Girl Makeup
Every girl wants to look like her favorite anime character but achieving this look requires a little practice. The classic anime girl has flawless skin, rosy cheeks, proper contour, and large eyes with long lashes. A few dabs of highlighter strategically placed on the nose, cheeks, and chin enhance the complexion and give the skin a bright and dewy glow.
Despite common belief, you don't need special products to achieve a kawaii anime makeup look. You can even make this look more simplistic for everyday wear by carefully blending reality with cartoon aesthetics. For example, remove the long fake eyelashes in favor of black mascara on your natural lashes. Groom and darken your eyebrows for a doll-like look but keep the blush to a minimum.
Of course, there may be times when you want to take your kawaii anime girl makeup to the extreme. Maybe you're attending an anime expo or participating in a cosplay event. In this case, you'll want to use a concealer and full coverage foundation to create a smooth canvas for your makeup look. Bright eyeshadows will draw attention to your eyes and a dark outline will make the iris and the whites of the eye pop.  
2. Big Anime Eyes Makeup
One of the more alluring aspects of kawaii Japanese makeup looks is the large, round eyes. Making your eyes big and wide helps create a cute and innocent appearance that is common in kawaii culture. You don't have to be blessed with naturally large eyes to pull off the big anime eyes makeup look. You need a few basic cosmetics and a steady hand to create the illusion of bigger eyes.
One way to instantly make your eyes appear larger is to insert eye enlarging circle contact lenses. Next, use a sharp black eyeliner pencil to map out the shape of the eye. Create a larger, more dramatic shape by lining just below the real bottom lash line. Next, use a white eye pencil to fill in the waterline and the space between your real bottom lash line and the new lash line created with the black pencil.
Extend the shape of the eye by creating a fake crease over your natural crease. Opt for a grey or navy shadow with a bit of black to intensify the look. Now is the time to add pops of vibrant color to the lids if desired. Finish your large anime eyes makeup look by applying false lashes to both the bottom and top lash line. Waterproof mascara is ideal if you need your makeup to stay put all day without smudging.
3. Pastel Goth Makeup
Pastel goth makeup combines the cutesy side of kawaii with the darker side of Japanese street style. This intense combination of bright colors and dark hues allows girls to enjoy the best of both worlds. The key to pulling off a successful pastel goth look is by choosing the right pastel colors and mixing them with black. Blues, pinks, magenta, and other pastel tones instantly pop against a canvas with black accents.
Gothic pastel makeup requires a little creativity to achieve a cute yet slightly eerie look. For example, you may stick with black elements like lipstick or eyeliner, like Gothic core. However, you'll want to introduce a swirl of bright pastel colors, such as pink pastel goth makeup that consists of bright pink eyeshadow that matches a bright cotton candy pink wig.
4. Gyaru Inspired Makeup
Gyaru is a popular fashion subculture in Japan. Girls that wear gyaru makeup are typically known to have brown hair and slightly tanned skin. This girly-glam style originated around the late 70s or early 80s from a brand of jeans known as "Gal" which ultimately evolved into a variety of gyarus. Creating the perfect canvas for gyaru makeup involves the use of self-tanner, bronze, and a foundation slighter darker than your natural skin tone.
Black eyeliner is a must, along with circle contact lenses to make the eyes appear doll-like. Nude lipstick or lip gloss is preferred as the lips should blend with the rest of the face, not stand out. Gyaru eye looks tend to use white, dark brown, and taupe colors, along with shimmers that help widen the eyes. Gyaru makeup tips often recommend applying false lashes to both the top and bottom lash lines and then curling the lashes.
5. Lolita Inspired Makeup
Lolita or "dolly-inspired" makeup is derived from Japanese street fashion. This radical subculture first emerged around the 1980s and has quickly taken the Western world by storm. Today, there are several different types of lolitas in Japan, such as classic lolita, sweet lolita, gothic lolita, guro lolita, and hime lolita. Lolita makeup is a staple in the kawaii community and is very cute by nature.
Classic lolita doll makeup looks generally start with a solid foundation to conceal any flaws, such as dark circles under the eyes. Opt for a light-colored eyeshadow that is like your natural skin color, followed by a bit of blush to the apples of your cheeks. Sweet lolita looks often uses pale pink lipsticks, while gothic lolita makeup may use black lipstick.
A black or brown eyeliner pencil is often used just on the outer corner of the eyes to define and elongate them. Fill in the brows with a pencil, followed by a gel for a more intense look. A smooth mascara is required to prevent clumps and make the lashes appear longer and thicker. Finally, highlighter can be added to create a fresh, dewy look to the skin.
6. Sakura Inspired Makeup
If you have an artsy side, you may be attracted to the whimsy of sakura makeup. The cherry blossom or 'sakura' is the national flower of Japan and represents optimism and renewal. Sakura makeup looks are inspired by the bold colors of natural flora and often include a range of pink-hued makeup products. Like most trendy Japanese makeup looks, sakura starts with a smooth base achieved with a primer, concealer, and foundation.
Next, focus on creating a pretty eye look that is very defined and dramatic. Line the top lash line and part of the lower lash line, starting at the outer corner. Use white liner on the inner corners to make the eyes appear larger. Blend a pink shadow on the lids, as well as some pink blush on the cheeks. You'll also want to fill in the eyebrows with a pink eye shadow. Finish the look with some false lashes and a nude lip.
7. Decora Inspired Makeup
Decora makeup has become one of the most popular street styles in Japan to date. This unique style involves sporting bright colors, including pastels and neon hues. Decora style is full of rainbows and focuses on the heavy use of childlike accessories, such as dazzling star stickers on the face and cutesy character Band-Aids across the bridge of the nose.
Decora is less about the actual makeup and more about the excess of accessories. When attempting this style, use minimal makeup consisting of mostly blush and white eyeliner on the bottom lash line. Line the top lash line with a black pencil and add a wing to make the eyes appear larger and wider. Opt for a pink or nude lip, as well as a pastel eyeshadow.
Of course, you'll want to finish the look by gluing gems or cabochons to your face. Many Japanese girls will use colored eye pencils to create fun shapes or pictures on the skin. Small fake tattoos can also be used on the cheeks and around the eyes. When choosing a color palette for your décor inspired makeup look, gear towards pink hues that fit the kawaii style.
Mastering Kawaii Makeup Looks
The great thing about kawaii makeup is that it's so versatile. Whether you're into the classic big anime eye look, prefer some goth elements, or are striving for a doll-like lolita style, you're sure to find a 'cute' look that reflects your unique personality. Kawaii style is all about experimenting and trying different makeup looks that complement your attire and make you feel happy!